Gevo choosing equity for its South Dakota Net-Zero 1 site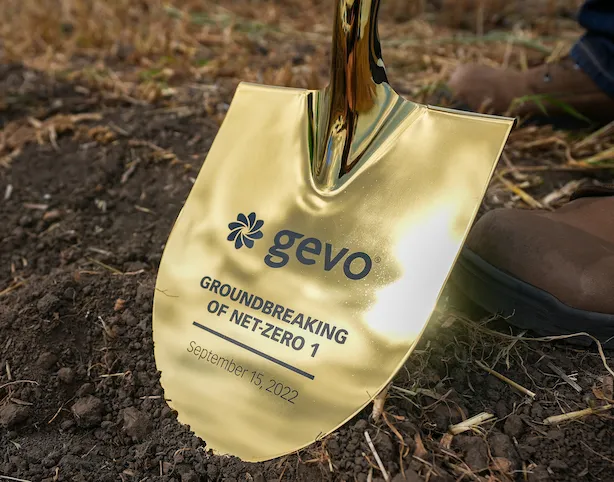 Gevo says that it is having several discussions with possible equity investors for its Lake Preston, South Dakota Net-Zero 1 Sustainable Aviation Fuel (SAF) site. It says that it is talking to both financial and strategic investors.
"Our process to raise project financing is underway and going well. I believe that momentum is going our way," says Dr. Patrick Gruber, CEO, Gevo. "Support for SAF is growing not only at the federal level, but also at the state level." Gruber highlighted the SAF Incentive that Illinois is offering users.
Gevo says it has almost completed the Front End Engineering Design (FEED) at the site. It has also selected an engineering, procurement, and construction contractor. Gevo plans to make investment decision in the second half of the year. It broke ground at the site in September 2022. Net-Zero 1 is scheduled to go live in 2025.
It has also submitted a Part II application to the Department of Energy's Title 17 loan guarantee program. Gevo is also talking to banks about a commercial loan.
The SAF producer is also looking at other sites for refineries. It has signed several agreements and letters of intent for these. As well as greenfield sites, it is also looking at converting existing ethanol plants into alcohol-to-jet (ATJ) plants.
"We remain on track with our projects, and I am very optimistic about the future of Gevo's one billion gallons per year goal of Net-Zero fuels. We have multiple attractive sites that we are considering for Net-Zero 2 and beyond," said Gruber.
Gevo has appointed Carol Battershell as a new independent director. Battershell is CEO at Battersea Energy, an energy consulting company. She was principal deputy director in the Office of Policy at the US Department of Energy. Before that she worked at BP for 25 years.