JetBlue and Shell sign LAX agreement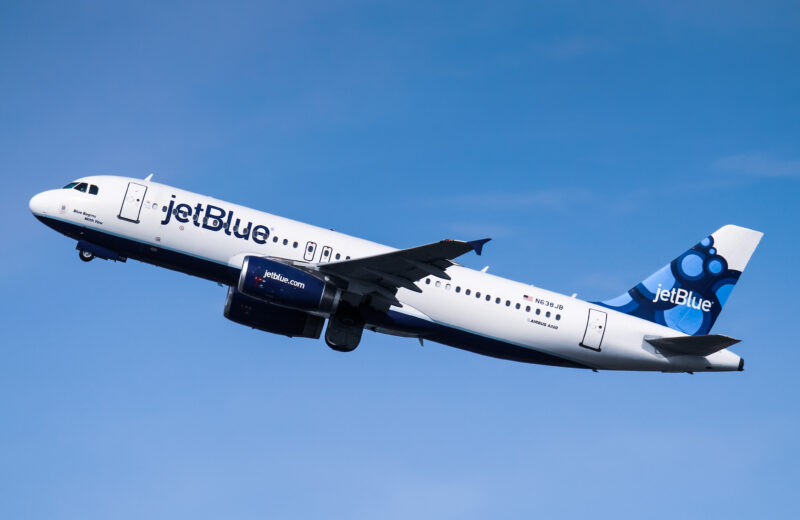 Shell and JetBlue have signed a 10m gallon blended Sustainable Aviation Fuel (SAF) uptake agreement for Los Angeles International Airport (LAX). JetBlue will take 10m gallons over 2023 and 2024. It has an option to buy another 5m gallons in 2025 at LAX or other airports.
"We've long said we need multiple key stakeholders to step up to reach our aggressive emissions reduction goals. This deal with Shell is a key signal of the growing engagement of the major fuel producers to begin converting conventional jet fuel to SAF," said Robin Hayes, CEO, JetBlue. "Shell's involvement, with their expertise in energy markets and logistics, is a validation of the SAF market's potential and highlights how critical the SAF transition of our hard-to-decarbonize industry is to establishing a more sustainable future of flight."
Shell wants 10% of its 2030 jet fuel sales to be SAF.
"LAX is a critical North American airport hub and we're delighted to be able to provide JetBlue and corporations on its Sustainable Travel Partners program access to SAF, allowing them to lower their emissions while jointly contributing to investments in SAF," said Jan Toschka, president, Shell Aviation.
JetBlue's wants to be net zero by 2040. This is 10 years earlier than most airlines and IATA. It wants SAF to make up 10% of its 2030 fuel use.
The Shell agreement will take SAF up to 15% of jetBlue's flights from LAX. It regularly uses SAF flying out of San Francisco.
"We envision a future of a robust, regular, and diversified supply of SAF delivered all around our network, incrementally replacing conventional fuels and driving down emissions in our operation. We've publicly committed to cutting our per-seat emissions in half by 2035, and a viable SAF market at scale is a key component to meet this goal," said, Sara Bogdan, director sustainability and ESG, JetBlue. "Working with Shell will not only help grow the availability of SAF in the long-term, but also ensure this transition is sustainable from a business perspective, by building the connections and infrastructure to help keep the cost of SAF competitive with traditional fuel."
JetBlue's corporate customers can get SAF certificates through Avelia.