JetBlue customers can now purchase SAF with Chooose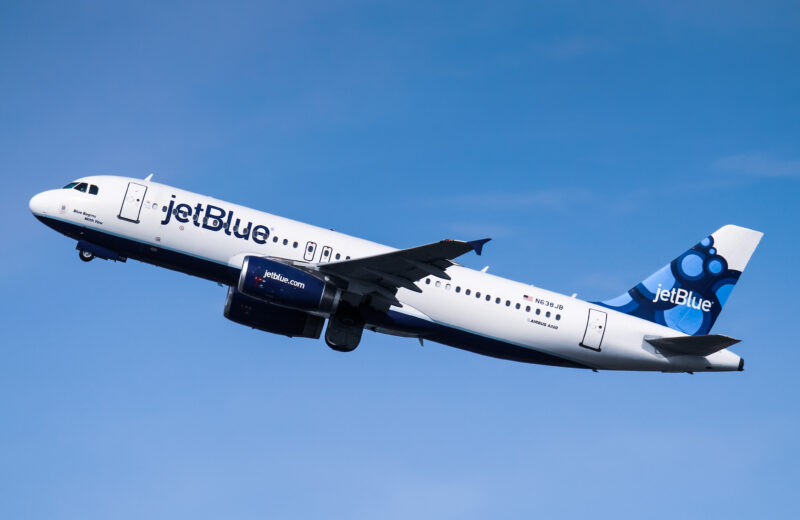 JetBlue has partnered with climate technology platform Chooose. The new platform allows JetBlue customers to estimate the carbon emissions of their flights and then contribute to a fund that covers the cost premium of SAF.  
Sara Bogdan, director of Sustainability and Environmental Social Governance, JetBlue said that the partnership is in response to clients' call for SAF getting "louder and louder" and part of the airline's ongoing focus on advancing the use of SAF.
"With this new platform, customers are now able to measurably reduce the environmental impact of air travel, as well as join their voices with JetBlue and our growing list of partners as we work and advocate for a more sustainable future of aviation," she said.
In 2022, around 0.3% of JetBlue's fuel was SAF. The operator said that supporting and growing SAF availability is critical to increasing this volume and reaching the aviation industry's emissions reduction goals. It plans to convert 10% of its total fuel to SAF by 2030.
The firm added that SAF is the most promising avenue for lowering aviation emissions, but only will only have a meaningful impact once cost-effective SAF is made available commercially at scale.
"Airlines, governments, NGOs and travellers alike must come together to scale the production and use of SAF and other low-emission alternatives," said Andreas Slettvoll, CEO, Chooose.
"This is how we change the emissions at their root cause, by giving passengers the opportunity to opt for alternatives to fossil fuel."
JetBlue said that the partnership builds on the airline's JetBlue Sustainable Travel Partners programme for JetBlue Corporate Travel customers. Since launching the program in 2022, JetBlue claims to have sourced over 1.6m gallons of SAF for the programme.