Gevo reports 2050% increase in revenue for Q1 2023 and new agreements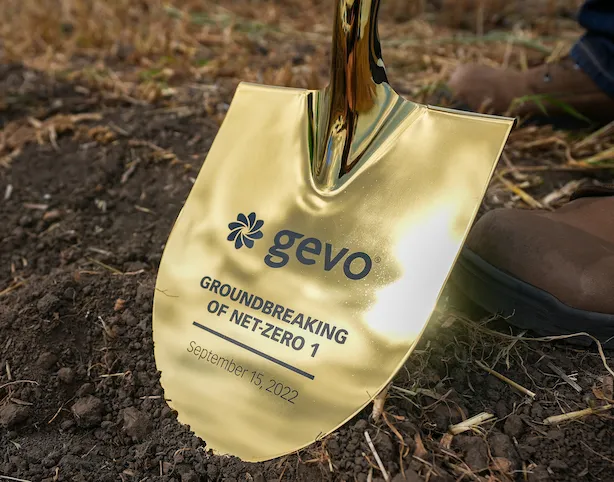 Gevo has reported revenue of $4.1m for its 2023 first quarter (Q1), a 2050% increase from the same period last year in its latest financial results. The American renewable energy company has also embarked on several new ventures over the quarter to enhance its Sustainable Aviation Fuel (SAF) production capabilities.
The firm said the revenue primarily made up of income from its Renewable Natural Gas (RNG). During the three months ended March 31st, 2023, Gevo sold 63,846 MMBtu of RNG from its RNG Project and ended the quarter with $482.8m in cash, cash equivalents, restricted cash and marketable securities.
It has also entered into several new deals in Q1, including a technology access agreement with Phillips 66 and ADM, which allows the two companies to evaluate and potentially license Axens technology for use in the production of SAF. This could result in payments of up to $125m to Gevo.
"This is another example of Gevo's commitment to further the development of SAF production facilities," said Dr Patrick  Gruber, CEO, Gevo. "Axens' technology is proven and ready for scale. We intend to support the development and commercialisation of other projects in a similar way."
Gevo also recently finalised a development agreement with Zero6 Energy (formerly Juhl Energy) for the build of a 20-megawatt hydrogen production facility in Lake Preston, South Dakota. This is part of the firm's Net-Zero 1 Project (NZ1). The decision to build the facility was driven by the high demand for sustainable aviation fuel and Gevo's need to develop multiple sites to satisfy existing supply agreements, said the firm.
"We continue to have discussions with potential equity partners for NZ1, and we are working through the Department of Energy's loan guarantee program process," added Gruber, noting that it is in stockholders' "best interest" to pursue the lowest cost debt available. "The trade-off, however, is a longer process that will likely delay the financial close of NZ1."
The company also announced a loss from operations of $20.9m, compared to $16m in Q1 2022. Gevo also reported a non-GAAP cash EBITDA loss of $11.6m for Q1 2023. But this has not affected the firm's plans for the future.
"The banking crisis combined with the uncertainty around federal regulatory treatment of renewables within the Inflation Reduction Act means that we must act prudently with respect to expenditures and development of our NZ1 project," said Gruber.
"As a project developer, we want to be positioned to bring multiple projects forward for investment as they mature and when the overall financial markets settle down and become less volatile."